A kiss to build a dream on
1985 00:14:38
col.
A choreography of human relationships, based on attraction and repression.
In a small room a man called André is washing the dishes and a woman called An is reading her paper.
There's no communication between them. When one of them tries to hold the other, the other pushes him/her away.
Another scene shows the same couple, but now they are kissing and passionately saying goodbye to each other.
These two scenes are repeated throughout the video, but now also with another man called Cid.
Miscommunication and unanswered feelings are the significant subjects of Colinet's work.
The first part of André Colinet's trilogy about human relationships.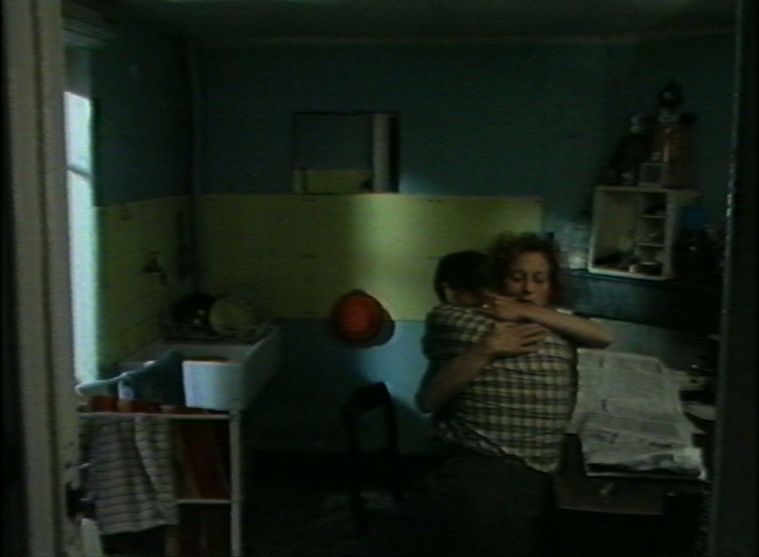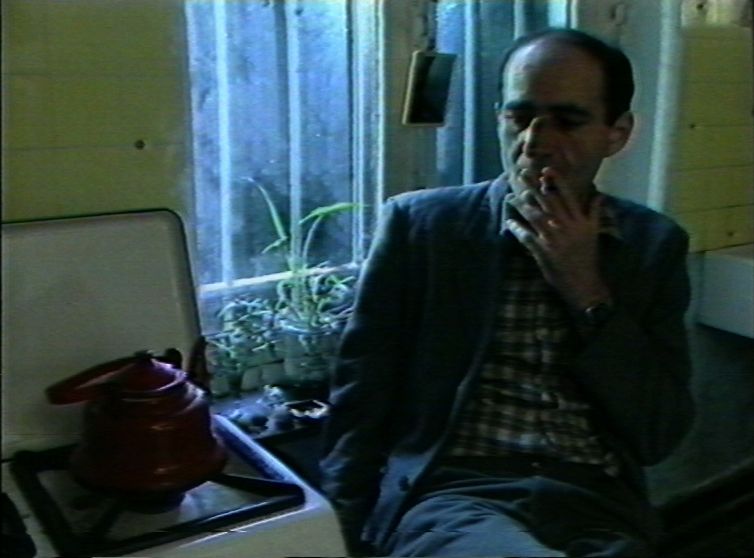 Scenario; editing; directed and produced by
Colinet, André
With
Van Oekelen, Elsje
With
Vromman, Yvon
With
Szlingerbaum, Samy
Photography
De Neve, Johan
Camera assistant; electro technician
Grauwen, Francis
Recording manager
Braem, Filip
Production; final editing
Vranckx, Frank
Produced by
Beursschouwburg
---