La Force Fait l'Union Fait la Force
1994 00:02:45
col.
An acceleration of a camera movement, a dancer and some racehorses. They all take the same rhythmic run to the climax. Johan Grimonprez sets up a sociological scrutinising of the universe of horse racing and unbridles it through its absurd angels. He comes up with a universe far removed from childhood when horses were associated with fairs and merry-go-rounds.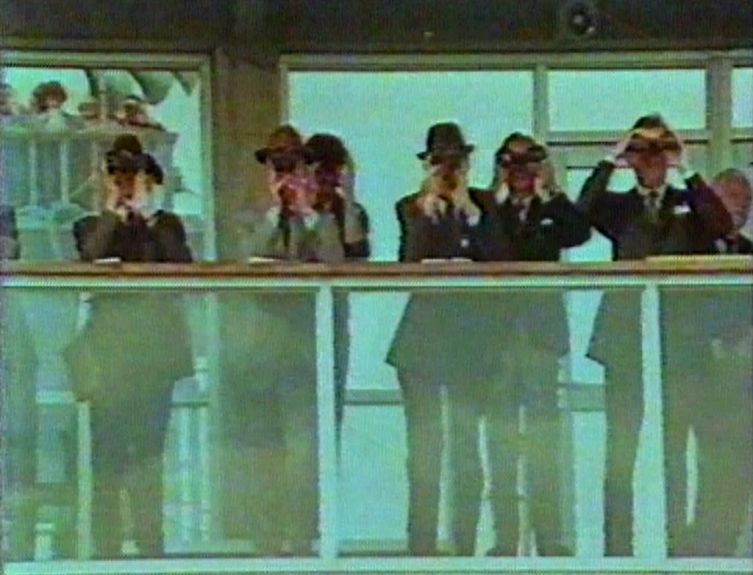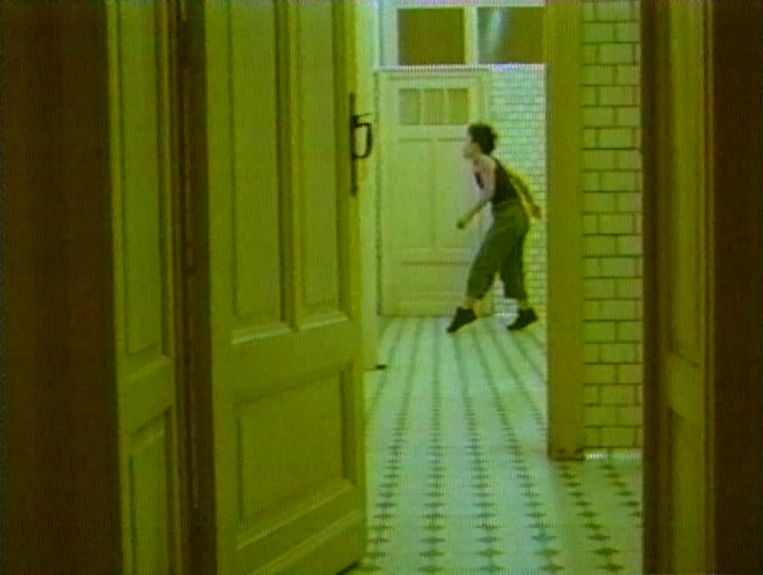 Video & concept; produced by
Grimonprez, Johan
Choreography & performed by
De Smedt, Christine
Technical production
Aussems, Berto
Technical production
Jan Van Eyck Academie
Les Ballets C. de la B.
Klapstuk '93
Kunstencentrum Vooruit Gent
---